The recent years saw a rise in the number of Korean idol groups advancing into Japan and U-KISS is no exception. Let's take a closer look at their activities thus far and see how we can draw up an analogy from their promotions. Look out for an interview at the end of the article with one of our friends from Japan!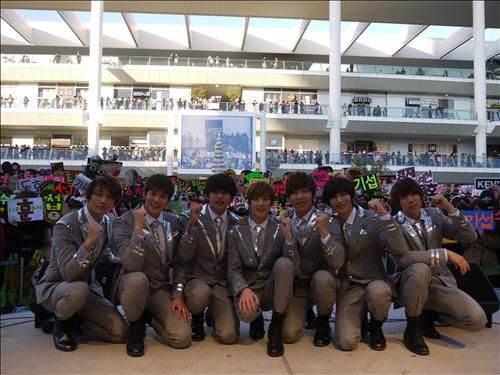 Mid-last year saw U-KISS signing on to Avex and in August, U-KISS released their Japanese licensed album 'Bran New Kiss' with the aim of officially introducing themselves and gaining a foothold in the Japanese market. Later in December, it was their official debut with their first single 'Tick Tack' with a total of 6000 fans attending the launching event. Avex mentioned that, "[Their] main goal and focus [they] have in mind is to expose U-KISS to many Japanese citizens". Surpassing expectations, 'Tick Tack' performed extremely well for a debut single placing 3
rd
on the Oricon daily chart and 5
th
on the weekly chart. 'Tick Tack' also received the number 1 spot on Tower Records. (Do take note that chart positions are purely based on album sales.)
Taking a step back to look at their releases so far, U-KISS's promotions resembles that of a pyramid.
Like how a pyramid works its way up, the same can be said about U-KISS's promotions.
Before you begin building, you'd have to ensure a strong and stable foundation; the ground. If many of you thought that their official debut was
it
, then you're wrong about that. For those that didn't know, U-KISS has done several Japanese promotions on their own: they have appeared on 'Made in BS Japan' before on a weekly basis and have held a concert (Seoul Train). Although they were already known to some, they
were still not
exposed to a larger audience. Thus with the cement already laid out, their official debut with 'Tick Tack' seeks to reinforce the ground that has already been constructed by creating your very first layer of blocks. 'Tick Tack' was indeed a strong song to set that solid first layer. A powerful song which leaves an impact is what that was needed to arouse the interest of the people and U-KISS doesn't fail to do so. 'Tick Tack' leaves that lasting impression as its very first track for their debut. Even with all the other releases thus far, 'Tick Tack' remains their
strongest
track under their wings.
Like how 'Man Man Ha Ni' has its significance of being U-KISS's iconic song and the one that brought them to fame, 'Tick Tack' does the same as well.
Earlier this year, U-KISS then released their second single 'Forbidden Love' and their first full-length album 'A Shared Dream'. Their launching event was reported to have been attended by at least 2000 fans despite the rain. Likewise, 'Forbidden Love' and 'A Shared Dream' both equally performed well, charting 10
th
and 5
th
place respectively on the Oricon Weekly charts, and 5
th
and 3
rd
place on Tower Records. Barely four months into their official debut in Japan, U-KISS embarked on their first nationwide tour titled "First Japan Live Tours 2012". Touring a total of 6 venues and holding 11 concerts, an estimated 30,000 fans attended the concerts. Articles after articles were churned out regarding their successful completion of their tour and U-KISS were dubbed as "the next generation Hallyu idol".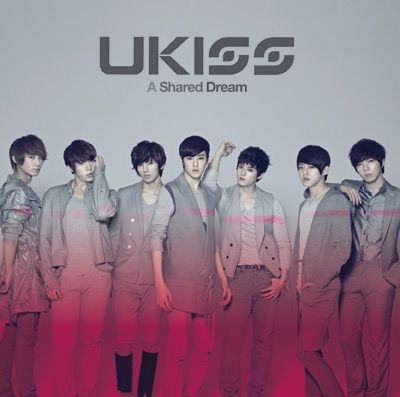 After a month and a half, we see them building up their second layer of blocks with the release of 'Forbidden Love' and 'A Shared Dream'. From a vantage point, the release of two albums was 30-70; the latter belonging to the positive. The only negative that can be pinpointed would be the release of two albums on the same date. This translates into poor reflections of the album sales. Since album sales give a rough hint of their popularity, this could be an opportunity to show the others how much U-KISS's popularity has grown. It's a perfect time to reflect and ponder if they have been on the right track of promotions. But only that, the numbers are not a true reflection and adding them up doesn't show the correct figure. To simply put, with two albums and various versions, you have plenty of choices to make. Some would purchase all versions available; some would purchase one according to their preferences and others, getting hold of a cheaper copy first.
They could have done better in albums sales if they focused their energy into one album.
What's worst, the sales of 'Tick Tack' still overshadow the combined sales of 'Forbidden Love' and 'A Shared Dream'. To prove that point, with reference to the Oricon charts, 'Tick Tack' had 27,511 sales while 'Forbidden Love' and 'A Shared Dream' had 11,865 and 13,138 respectively. Furthermore, releasing it together implies as if 'A Shared Dream' complemented 'Forbidden Love', or vice versa. It seemed like although 'Forbidden Love' was great,
but alone it lacks the impact and it is in pale comparison with 'Tick Tack'
. Releasing 'A Shared Dream' alongside 'Forbidden Love' helped to cover up what was lacking and to deliver the 'full package' to the fans.
On the contrary, one of the plus points is that 'Forbidden Love' and 'A Shared Dream' works to offer a variety of genres thrown to the fans that they are spoilt for choices over which would be their favourite tracks. Love the sexy and manly U-KISS? 'Forbidden Love' is for you! Love it when U-KISS does vocal songs? Then 'A Shared Dream' has plenty installed for you. What gets the fans going even more is that the group was divided into two; vocal group and your rap team. What better way to hear your favourite member sing a song of a genre they are good at! With that being said, it can be implied that '
Forbidden Love' and 'A Shared Dream' has fulfilled its purpose of showing the different colours of U-KISS.
As if their achievements are not enough so far, U-KISS immediately plunged straight into holding concerts. The successful completion of the concerts speaks for itself. We can see how an individual has enjoyed attending one; with their memorable stories kicking up envy amongst those who couldn't attend and the little pictures offered to us garnering immense curiosities of their performances. And there you have it; the second layer all built up with the successful completion of the concerts as the finishing touches.
In the midst of the three releases, U-KISS busied themselves with holding mini fan-meetings which are otherwise known as 'hi-touch' events. It was noted that member Shin Soohyun requested that these 'hi-touch' events to be changed to handshake events to show a more approachable side of them and to better interact with their fans. Also, all the members have been studying Japanese very hard in a bid to be able to communicate with fans. It seems like their skills have honed, as we see a much comfortable dialogues and conversations in their TV broadcast appearances and interviews. We see countless of magazines articles and even, member Kevin's solo interview with Elle Girl that was done entirely in Japanese. We do not see them requiring a help of a translator much and this reflects the efforts they have made to genuinely pick up the language.
Unlike the other K-POP acts in Japan, we can truly see that U-KISS is making heartfelt decisions and putting their fans above anything else.
It is not a wonder why U-KISS managed to captivate the hearts of Japanese citizens with their sincere acts.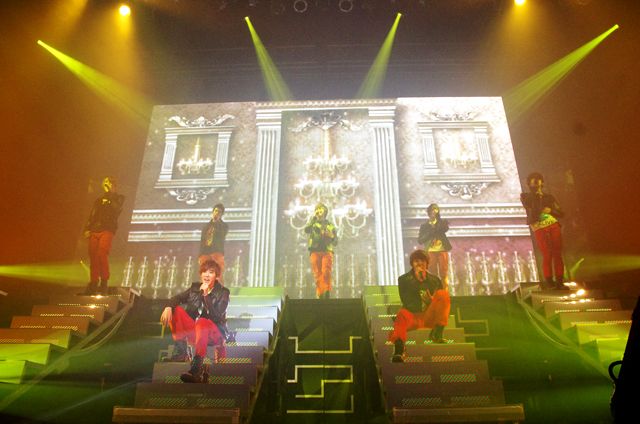 U-KISS is taking on a different and a more friendly approach to mingle around with their fans. To show their sincerity, they have studied the language hard. Isn't it nice hearing your idols speak the language that you speak? A mere mutter of a few words gets fans crazy and ecstatic. Having them learn and master the language is a huge deal because not only does it breaks down the language barrier with the fans, it also allows them to fully understand the lyrics of the songs and put across the right emotions into it. It is very heart-warming knowing that U-KISS has gone to such extent and although they do make mistakes here and there, the fans like to spot these mistakes and tease them. Eventually, there will be a day when U-KISS will master the language and see them speaking more comfortably. If you do not see the importance and sincerity then compare the following situation: U-KISS awkwardly using crafted out greetings or them really able to speak the language and say what they really want to? Do you want U-KISS to speak Japanese and sing their songs just for the sake of their activities or do you
really
want them to be earnest and sincere? U-KISS is giving everything to their fans to satisfy them and show their genuine appreciation and all, in return for their continuous support thus far.
Like how U-KISS always priorities their fans above anything else, their Japanese promotions also works based on that aim.
This is what that strengthens the pyramid; the support of the fans is a necessity for U-KISS to climb up from one level to the next.
July will see the start of another round of Japanese promotions again. Most notably their month long nationwide tours and their new single 'Dear My Friend' which is already receiving explosive responses before it's released. The upcoming concert titled "U-KISS 1
st
Japan Live Tour 2012
「A Shared Dream」~Special Edition~" boasts a total of 9 venues and 16 concerts. Due to the passionate responses from the fans, several of the shows were sold out and this prompted their agency to include additional tour concerts and a concert date especially for the official Kiss Mes. Along with the concerts, 'Dear My Friend' their third single album is set to be released on 25
th
July. This single album comprises of two songs, both receiving immense attention from the fans months before its scheduled release. The title track 'Dear My Friend' is currently gaining attention in the country as it is being used as an ending theme song for the Japanese animation "Stormy Night". Similarly, the second track "Beautiful" which is another of member AJ's work is currently used as a promotional song in a commercial for Kintetsu Department Store's "Passé Bazaar".
Back to our pyramid! We see the third layer being built. Currently, the concerts are on-going and the scheduled release date of 'Dear My Friend' isn't far off.
The third layer has one of the most effective promotion strategies.
By beginning the concerts before the release of 'Dear My Friend', it will stimulate this 'buzz' and in turn this 'buzz' would help in gaining more interests from those who were unaware of them before. And it just gets better and better! Taking promotions into another level, 'Dear My Friend' which is promoted on a national level is an excellent way to reach out to the masses. If promoting through an animation doesn't work, what better way can there be than to use 'Beautiful' for a CM for Passé! Delving straight into the hearts of the target audience by using the track for a commercial:
perfect!
Also, with 'Beautiful' being member AJ's self composed work, fans would tend to give that extra support knowing that a lot of effort is put into it and it comes from the bottom of their [U-KISS] hearts.
Without having too much work (promotion wise) on their part, the ending theme song and commercial does the work for them.
So, checked off is promotion and creating the hype. For now, Kiss Mes can only wait for the release dates and anticipate how well 'Dear My Friend' performs.
U-KISS is also obtaining spotlight due to news that they will be participating in the biggest and most prestigious festival, 'A-NATION' in August. A-NATION is held every summer organized by Japan's biggest record label, AVEX with a history of more than 10 years. U-KISS is scheduled to appear alongside top Japanese artists Ayumi Hamasaki, EXILE, AAA and local artists DBSK, Super Junior, Big Bang, etc. What's more impressive is news that's going viral that the group is scheduled to release their fourth single album titled 'One of You' and Budo-kan concert that is to be held in September! For those who do not know, Budo-kan houses 14,000 people and it is the largest after Tokyo Dome and Tokyo Arena.
It has been said that Budo-kan is the stage of dreams for Japanese artist.
The fourth layer of our pyramid and the final for now comprises of your two very prestigious concerts: A-NATION and Budo-kan. Needless to say, those are stages of dreams. It is a great accomplishment for U-KISS to have come this far, barely within a year of official Japanese activities. We can see more opportunities paved for U-KISS once they have successfully completed them.
Moreover, this means everything to U-KISS, it is a dream that they once dreamt of and now they can live that dream.
If you were wondering why 'One of You' is being left out, the purpose of 'One of You' is to properly thank their Japanese fans for their continued support this far; to show their gratitude towards them. This is mostly inferential and 'One of You' might serve as another purpose for Avex and U-KISS. 'One of You' is scheduled to be released in September and the likelihood of U-KISS leaving for their Korean promotions thereafter is high. Besides, the accompanying track to 'One of You' is a Japanese version of the song 'Lifetime'. All these hints only strengthens the inference above that 'One of You' works as a treat to the fans like how 'The Special To Kiss Me' was.
They have had really effective promotions and we can see the improvements they are making. Avex is very meticulous and their promotions are well thought out. They are not rushing but are really taking things slow. Although, it may seem that their promotion in Japan is moving at a speed of light, it is no surprise since this is the norm for the local artist.
Drawing up the pyramid analogy again, you'd have noticed that where they are right now is not the peak despite the successes they have enjoyed.
They are still levels away from the peak. The peak would be everyone's dream to see U-KISS perform in Tokyo Dome and that would be something that U-KISS themselves wants to achieve in the future. Though the peak seems far, they are taking every step that is necessary to get to where they desire.
Read on for an interview with a Japanese Kiss Me!
10 MINUTES BUZZ TIME! – What Japanese fans really think?
Z:
Hi! Would you mind doing a short introduction of yourself?
C:
My name is Chikita. I'm a Japanese Kiss Me.
Z:
Did you know about U-KISS before or after their official debut? If so, how did you know about them?
C:
Before, I was a Kiss Me since last May. I found out about U-KISS on a music programme (Music Bank if I'm not wrong). They were performing '0330' and I was moved by their song at first. I was also impressed by their looks. I had a chance to see them on a Japanese TV programme and I was captivated by Kevin's voice and smile. It was then that I decided to be a Kiss Me.
Z:
How did you find their first debut single 'Tick Tack? Was it a song the Japanese citizens will like?
C:
I first saw the teaser of 'Tick Tack' on a morning TV show. It was only about 20 seconds but it was cool yet hot. I thought the Japanese people will like it as well.
Z:
Do you know which song is the hot favourite among Japanese fans? Is there a particular concept that the fans favour?
C:
I often hear that they love 'Everyday' but some of my friends love '0330'. Personally, I do love '0330' in Japanese. I don't know exactly about the concept the fans favour but Japanese prefers ballads, I guess.
Z:
Do you think that the many interaction sessions with Japanese Kiss Mes helped U-KISS grab the hearts of more fans? You can let us know of any interesting encounter you had!
C:
Oh yes! Absolutely! To tell you the truth, my bias was a different member and I was interested in AJ, but not so much. But when I was in an event, I received the fan-service from AJ and I was totally captivated by his charms.
Z:
What is it U-KISS have that made you and the other Japanese fans a Kiss Me?
C:
They are ubiquitous! Their friendliness, smiles....about everything! They always have something to make us happy and to smile about!
Z:
Have you attended any of U-KISS concerts? Please let us know how it felt attending one and your most memorable or favourite moments?
C:
Yes I have! It's exciting and involves lots of laughing. In the last Zepp Live in Tokyo in March 2012, for the song 'Believe' (Japanese version) all the audience used the blue coloured pen light instead of regular pink one, most of the U-KISS members were crying tears of joy and we, all the KMs were moved as well. Also, I must say that the concert is very engaging! U-KISS always tells us that U-KISS and Kiss Mes are a family. I'm always happy whenever they mention that!
Z:
What are your thoughts on U-KISS performing in Budo-kan?
C:
OMG! They will finally perform in Budo-kan!
Z:
From your point of view, how much do you think U-KISS has improved from their debut till this day?
C:
A lot, but little by little. Unlike the other K-Pop idols, U-KISS is not the 'explosive' kind of idols but they have been improving and proceeding slowly.
Z:
What do you think U-KISS success in Japan is attributed to?
C:
Their personalities and efforts.
Z:
Thank you! Last but not the least, what are your wishes and dreams for U-KISS?
C:
I wish they would be on lots of TV programs in Japan and for lots of Japanese citizens to get to know U-KISS. Hopefully they can have concerts in Tokyo Dome which is also their dream. But I still hope that they will be a 'long term' idol.
Seeing how U-KISS has come so far shows their growing popularity.
They have worked hard to build up a strong foundation which they can grow on.
U-KISS is undoubtedly becoming a promising artist in the Japanese market. At the end of the last episode of MBN's Star Documentary, an Avex representative said that "being able to do a national tour starting from Sapporo to Hokkaido is a really proof of U-KISS's popularity". Moreover, on a poll in Japan, the Japanese people were asked on who do they think will emerge as the new top Hallyu star this 2012, and in the survey, U-KISS took first place. In addition, Avex also once mentioned that "After promoting in Japan for one year and going on their Arena Tour, we're expecting U-KISS's popularity to rise similarly to that of TVXQ's." It is also been said that U-KISS has Japanese activities planned up till March 2013 and there are talks of holding a concert in Tokyo Dome. With all these tell tale signs, the future for U-KISS seems full of opportunities and everyone has great expectations of them. Japan would be a stage full of dreams for U-KISS and there is hope that one day they will get to hold a concert in an arena. There are many things to look out for in U-KISS's second round of Japanese promotion. We can't wait to see what other surprises U-KISS will spring up on us!
creditos:
rocketboxx.net